Aluminium Handle Screen Printing Squeegee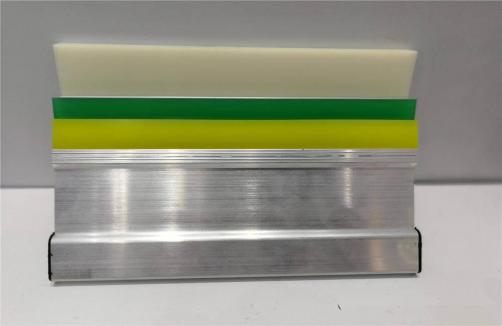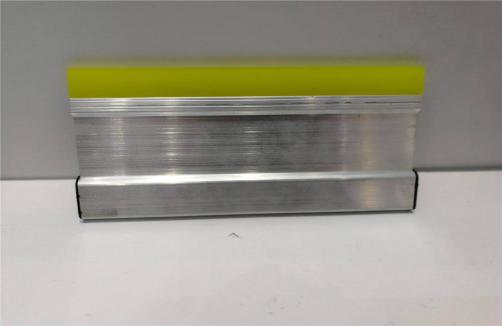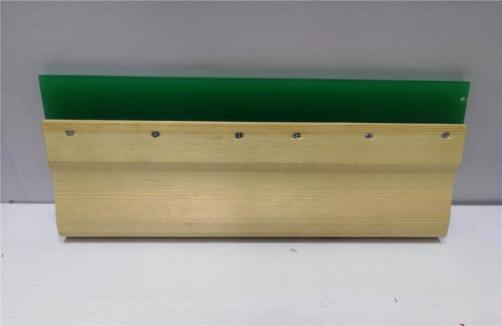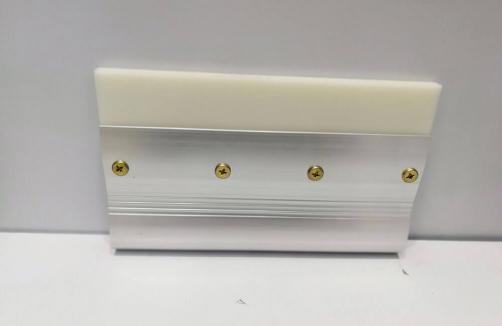 Video
The handle squeegee is a kind of strip used in the screen printing process, which is also generally called a squeegee.
Introduction
Technical Parameters
Related Products
We produce multi-standard screen printing squeegee with excellent quality and reasonable price. Widely used in electronic circuit board printing, glass printing, ceramic printing, can make the ink flow through the mesh screen and the instant printing material contact, moderate scraping, can remove the excess ink of the screen.

Other name:silk screen printing squeegee、screen printing squeegee rubber、squeegee rubber、s、PU squeegee、silkscreen squeegee
Material:PU、natural rubber
Hardness:60A-85A
Color:brown, red, green, white, blue, blue, orange, etc.
Cross-sectional shape: right angle type, sharp angle type and arc type,etc.
Specification:50*7mm -35*7mm etc
Length:customize

Advantages:
1. Practical wear resistance, solvent resistance, long service life and good printing effect
2. Good elasticity and strong permeability
3. The swelling ratio is small, the appearance is straight, and the edge is good.

Application:
Widely used in textiles, advertising, stickers, glass, ceramics, flower paper, tobacco and alcohol labels, bottles, containers, packaging, panels, signs, keyboards, membrane switches, PCB, electronics, circuit boards, CD, PVC Hand and machine multi-color printing in plastics, etc.

Aluminium Handle Screen Printing Squeegee
Specification
25x5mm
35x5mm
20x5mm
35x5mm
35x7mm
30x9mm
40x5mm
40x7mm
45x5mm
45x7mm
45x9mm
50x5mm
50x7mm
50x9mm
55x9mm
:50*9mm ,55*9mm,45*9mm,50*7mm,45*7mm,40*7mm,55*5mm,50*5mm,45*5mm,40*5mm,35*5mm,25*5mm
64t silk screen printing mesh

textile polyester printing mesh

screen printing mesh roll

110 mesh nylon silk screen printing mesh

mesh for screen printing

mesh screen printing

55t screen printing mesh

nylon printing mesh
Aluminium Handle Screen Printing Squeegee