Nylon Filter Mesh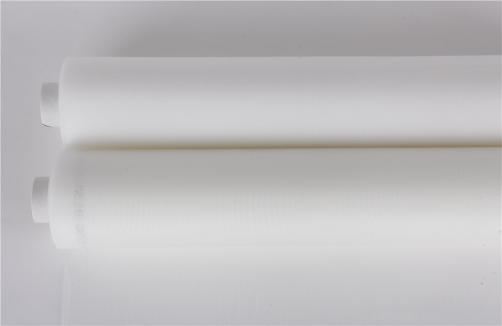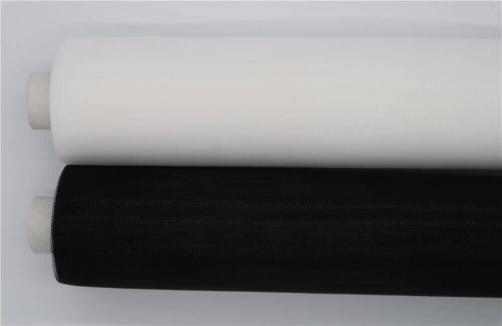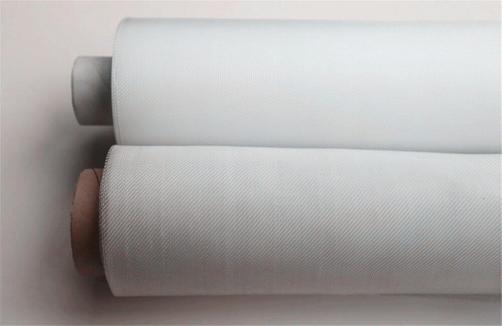 Video
Widely used in liquid, gas, solid filtration, such as food, water treatment, medicine, air, powder filtration, etc.
Introduction
Technical Parameters
Related Products
Product name:nylon filter mesh,filter membrane
Materials: PA6, PA66
Specification: JPP4-JPP200 (1950UM-5UM)
Weave Type:plain weave, twill weave,dutch weave
Width: 100cm, 127cm, 183cm, or customized
Product Form: rolls
Roll Length: 30-100m/Roll, Fixed Length, or customized
Color: Natural or white, or customized

Advantages:
The mesh openings are uniform, stable, elastic, wear-resistant, smooth, alkali-resistant, easy to clean and light in texture.

Usage:
Mainly used in liquid filtration, powder filtration, petroleum, mining, pharmaceutical, chemical plant, paint, ink, oil product filtration, alcohol filtration, paint filtration, dye filtration, resin, monosodium glutamate, aquaculture, impurity filtration, food and other industrial screening and filtering.

| | | | | | | |
| --- | --- | --- | --- | --- | --- | --- |
| Model | mesh count (/cm) | mesh count (/inch) | thread dia (um) | mesh opening (um) | thickness (um) | weight (g/m2) |
| NL4/1950 | 4 | 10 | 550 | 1950 | 1100 | 307 |
| NL5/1500 | 5 | 13 | 500 | 1500 | 1000 | 318 |
| NL6/1267 | 6 | 15 | 400 | 1267 | 800 | 244 |
| NL7/1079 | 7 | 18 | 350 | 1079 | 700 | 218 |
| NL8/900 | 8 | 20 | 350 | 900 | 700 | 249 |
| NL9/861 | 9 | 23 | 250 | 861 | 500 | 143 |
| NL9/811 | 9 | 23 | 300 | 811 | 600 | 206 |
| NL10/750 | 10 | 25 | 250 | 750 | 500 | 159 |
| NL10/700 | 10 | 25 | 300 | 700 | 600 | 229 |
| NL12/583 | 12 | 30 | 250 | 583 | 500 | 191 |
| NL12/533 | 12 | 30 | 300 | 533 | 600 | 274 |
| NL14/514 | 14 | 36 | 200 | 514 | 340 | 142 |
| NL16/425 | 16 | 40 | 200 | 425 | 340 | 160 |
| NL20/350 | 20 | 50 | 150 | 350 | 255 | 113 |
| NL20/300 | 20 | 50 | 200 | 300 | 340 | 200 |
| NL24/267 | 24 | 60 | 150 | 267 | 255 | 135 |
| NL28/237 | 28 | 70 | 120 | 237 | 204 | 101 |
| NL30/213 | 30 | 76 | 120 | 213 | 204 | 110 |
| NL32/213 | 32 | 80 | 100 | 213 | 170 | 80 |
| NL36/178 | 36 | 90 | 100 | 178 | 170 | 90 |
| NL40/150 | 40 | 100 | 100 | 150 | 170 | 100 |
| NL43/153 | 43 | 110 | 80 | 153 | 136 | 70 |
| NL48/128 | 48 | 120 | 80 | 128 | 136 | 77 |
| NL56/119 | 56 | 140 | 60 | 119 | 102 | 50 |
| NL64/96 | 64 | 160 | 60 | 96 | 102 | 58 |
| NL72/89 | 72 | 180 | 50 | 89 | 85 | 45 |
| NL80/75 | 80 | 200 | 50 | 75 | 85 | 50 |
| NL100/57 | 100 | 250 | 43 | 57 | 73 | 46 |
| NL110/48 | 110 | 280 | 43 | 48 | 73 | 52 |
| NL120/48 | 120 | 300 | 35 | 48 | 60 | 37 |
| NL120/40 | 120 | 300 | 43 | 40 | 73 | 55 |
| NL130/42 | 130 | 330 | 35 | 42 | 60 | 40 |
| NL130/34 | 130 | 330 | 43 | 34 | 73 | 61 |
| NL140/36 | 140 | 350 | 35 | 36 | 60 | 43 |
| NL157/25 | 157 | 400 | 43 | 25 | 73 | 74 |
| NL180/20 | 180 | 450 | 39 | 20 | 66 | 68 |
| NL200/15 | 200 | 500 | 39 | 15 | 66 | 76 |
| NL220/10 | 220 | 550 | 39 | 10 | 66 | 84 |
| NL240/5 | 240 | 600 | 39 | 5 | 66 | 91 |
round shape piece

square shape piece

double round shape piece

filter disc

filter ribbon

filte tube

PW monofilament mesh

TW monofilament mesh

nylon mesh

polyamide mesh

nylon screen

filter membrane

filter cloth

bolting cloth

filter mesh

nylon net

nylon filter mesh

polyamide filter mesh

Mesh Nylon

Monofilament Nylon Mesh

NMO

NMO Mesh

FDA Nylon Mesh

Nylon Cloth

Filter Net