V Shape Mesh Belt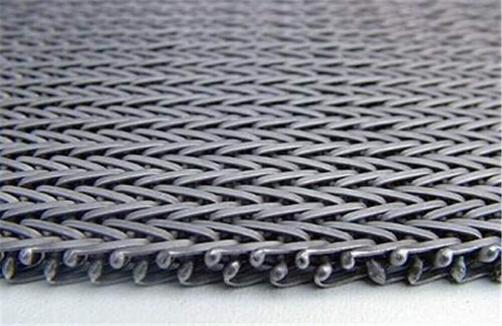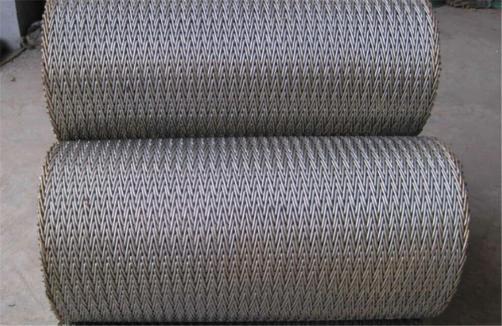 Video
The herringbone mesh belt is suitable for the conveying line of small carriers.
V shape mesh belt: It is composed of four straight and series strips connected by left and right alternating strips. Precision weaving technology makes the mesh belt have the characteristics of high density, fine mesh and flexible operation. It has high requirements for material and weaving technology.

Material: Low carbon steel wire, 45 # steel, stainless steel SS201 304, 316 L 314 2520 stainless steel, etc.

Characteristics: It has a special functions as smooth mesh surface, high hardness, strong corrosion resistance, high tensile strength, good air permeability, not easy to deform and durable. Chains can be added according to customer's requirements.
conveyor belt for food

stainless steel conveyor belt

Honeycomb Wire Mesh Conveyor Belt

stainless steel mesh conveyor belt

industrial transfer belt

stainless steel chocolate belt

Chain belt conveyor belt

stainless steel conveyor for food

metal mesh belt for cooling machine

Bakery Stainless Steel Conveyor Belt

metal wire mesh conveyor belt

Cooling SS304 wire mesh chain belt

Multi-tier Spiral Conveyor Belt

Copper conveyor transfer belt

V shape conveyor belt